Free Standard Shipping in the US on orders over $50
OneDrop Marquis YoYo
$49.00
This item is not currently available

The Marquis YoYo as described by OneDrop:
The Marquis is our first yo-yo model to be released in a blind box. Limited to only 400 yo-yos, featuring a variety of finishes as well as five Titanium variants in the mix. They're all sealed up and randomized so even we don't know where they're all going to end up! Imagine picking up a pack of your favorite trading cards, but instead of cardboard, you get a sweet playing yo-yo. With an assortment of finishes, you're bound to find YOUR ultimate prize!
Remember when you thought all that math you learned in class wouldn't help you in life? Think again! Here are the different editions and your chances of scoring them: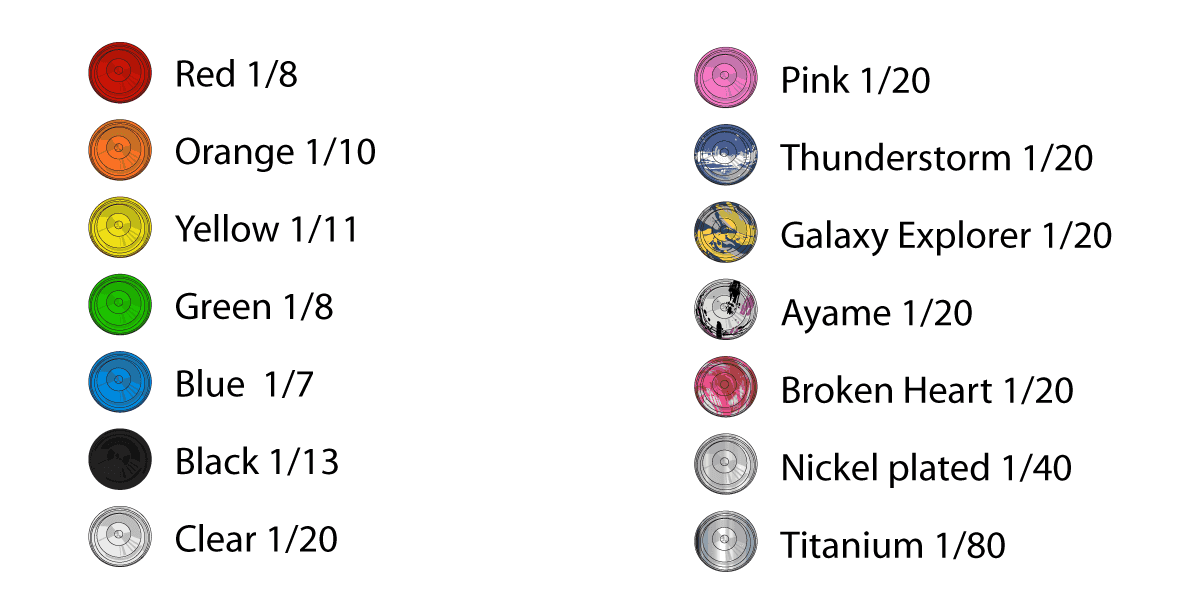 The yo-yo itself pays homage to the Halifax prototypes of years back with it's undersized manner and angular design. The jewel-like look and feel inspired it's name. It's a nimble little gem, but with a profound presence on the string. It's small enough to slide into your pocket when you're going about your day, but big enough to shine when the moment is right.
Continuing our commitment to deliver great value, each sealed box will retail for $49. We understand how many hours of labor you guys have to go through to afford a new yo-yo. Your work doesn't go unnoticed. You deserve a little break and some fun while you're at it!
The anticipation in cracking one open is real. Will you be the one to own a Titanium Marquis? Only one way to find out. Good luck and enjoy!
*Titanium Marquis shares the same weight and profile as it's aluminum counterpart, but has a redesigned inner cup, and takes 19mm Flow Groove.
Specifications:
Weight: 65.5 grams
Diameter: 53.11 mm
Width: 38.9 mm
Gap width: 4.6 mm
Stock Response: One Drop Flow Groove
Finish: Pyramatte (tm)
Axle System: Tapped
Bearing: Large (Size C) .250 x .500 x .187" (One Drop 10 Ball)
First Released in September 2016
*** For intermediate/advanced players, this an non-responsive yo-yo. You will need to perform a "bind" in order to make this yoyo return to your hand.